OMG everyone!! It's here!!
Look at how gorgeous it is!!
WOW!!!
And plus, look at what I saw someone post (I'm SO Sorry I honestly can't think of who, I think it may have been
Mandy @ I Read Indy Books
) on Facebook. But anyway look at this!!!
Let me just say!! IT'S OFFICIAL!! THE MOVIE IS FINALLY BEING MADE!!!!!!!
WHOO_HOO!!!
HAPPY DANCE!!!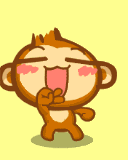 I also wanted to say A HUGE thank you to all my readers!! It's taken almost two years, but The Romance Bookie has seriously started growing! There's nothing that makes me happier than seeing I have a new possible reader! The Romance Bookie is my baby, and I put a lot into her, so I'm glad at least a few of you take the time to read some of the things I have to say! Thank you!!
The Romance Bookie :)